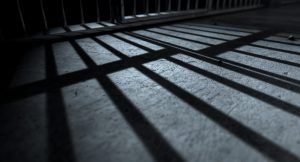 STANTON
If you are in Stanton or anywhere in Montcalm county and need to get a friend, family member or loved one out of jail, our bail bond company can help. Our professional bondsmen are well-trained and will have your jailed friend released from custody as fast as we can. The staff at 1st Assured Bail Bonds will also assist the defendant through every step of the process and we will go to great lengths to guide them through the legal system to make their bail process as easy as possible. We will also ease your mind by answering any questions you might have.
Our customers know that we go the extra mile for them by treating them with respect and listening to their situations. It is this excellent service that is noted and passed along in conversation and the reason why we are called by those seeking help time and time again.
Nobody plans on going to jail. If you, a friend, family member or loved one is detained in jail, you owe it to yourself to choose only the best when you need a bail bond. Our ultimate goal is to get people out of jail as quickly as easily as possible.

We're here to bail you out! Contact us today and we will get you out as quickly as possible.

At 1st Assured Bail Bonds, we realize that you may not be familiar with what a bond means.

1st Assured Bail Bonds is always looking to expand our team and talent.