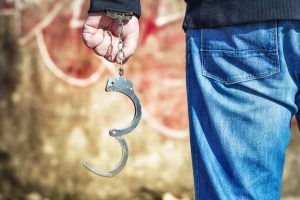 BIG RAPIDS
If you are looking for a bail bonds company that serves Big Rapids and other areas of Mecosta county, we hope you choose 1st Assured Bail Bonds. We make obtaining bail bonds for your loved one easy and convenient.
At 1st Assured Bail Bonds we are all about getting you or a loved one out of jail fast! Our bail bond company is reliable and we understand the stress and fear involved when you find out that a loved one is in jail. We take the fear out of getting a bail bond for a loved one. Give us a call and we will explain to you the details of what it will take for your loved one to make bail.
Our bail bonds services are available 24 hours and day, seven days a week. We come to the rescue when you need us most. You can count on our skilled and reliable bondsman to get your loved one released. We don't rest until he or she is released and safe at home.
Our main priority is to put our clients first, which means providing the best bonding solution with service second to none. Our relationship with our clients extends beyond just being a bonding agent, we truly do care!

We're here to bail you out! Contact us today and we will get you out as quickly as possible.

At 1st Assured Bail Bonds, we realize that you may not be familiar with what a bond means.

1st Assured Bail Bonds is always looking to expand our team and talent.